I can't believe I haven't blogged in nearly a week! I'm back in Utah and catching up on everything. I feel super busy and I'm running out of steam. Soon I will be around to all of your blogs as well to see what you all have been up to! I'll also post some pictures from my trip to CA. I had so much fun and miss CA, my love, and friends so much already!
Please keep my grandpa in your prayers - he's back in the hospital with an infection and he's fighting hard! We're all concerned for him but know that God will take care of him. I was able to see him while I was in CA and it was really hard to see him suffering. No one likes to be stuck in a hospital bed. It was neat seeing a nurse who was taking care of him pray for him and be there for him. I know he's in good hands and I know that he's in God's hands. :)
I haven't kept up that much on The Royal Wedding but I'm looking forward to seeing it tomorrow. I'm not getting up super early but I am instead recording it to watch when I wake up! I love my sleep more than The Royal Wedding unfortunately. :) However, I can't wait to catch up on the lovely event tomorrow and let you know what I think! I thought I would celebrate on my blog early to get the excitement rolling...
I love this picture of the princes with princess Diana - it brings back memories. May Diana rest in peace. What a lovely lady full of grace, dignity, and beauty. I still miss her to this day. I'm sure she's looking down from heaven watching her eldest son wed. I wish she could have been here on his wedding day.
William and Kate bring out the word fairy tale and everyone loves a nice fairy tale, right? I like to think so. I really hope that the media or nothing for that matter can come between them. I hope that one day if William reigns that he will be a just and wonderful ruler. I hope together this couple can make a stand and keep the word fairy tale alive.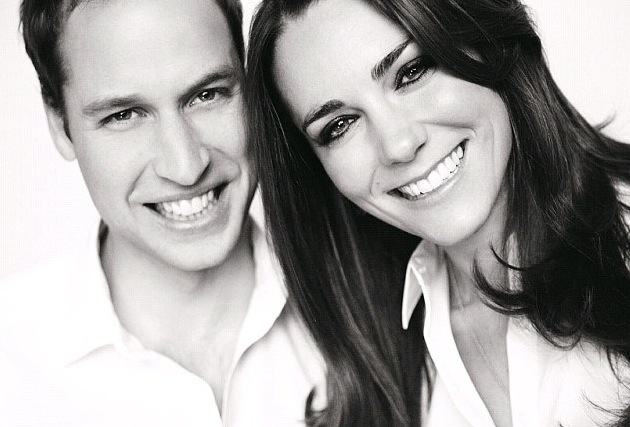 I found some lovely photos that remind me of happily ever after.
Let's embrace it, shall we?
So by the time you read this it will be the morning after The Royal Wedding.
What did you think? Did it meet your expectations?
Do you believe that Kate and William
will live happily ever after?
I know it will take a lot of work on their part.
It takes a lot of work for anyone in a relationship!
But I'm a believer that happily ever after does exist. It truly does.
Do you believe in happily ever after?