Hi Ocean Dreamers!
I hope you all had a lovely weekend. I'm enjoying my time in CA.
Thanks so much for your encouragement and
honesty with me on my last post!
Your words and kindness means the world to me and I don't know what I
would do without my bloggy friends!
Today you are going to read a guest post by Amy, who is a writer
from a Dating Site that offers great advice
on how to be safe and find a date worth keeping online.
So...I have a question for you.
I can't remember if I ever revealed this or not.
Have I or have I not ever dated "anyone" online before?
Did I or did I not meet BK online?
That's a secret I may never tell... xoxo, Ocean Dreams
*******************************************************
Finding Love Online: How to Play it Safe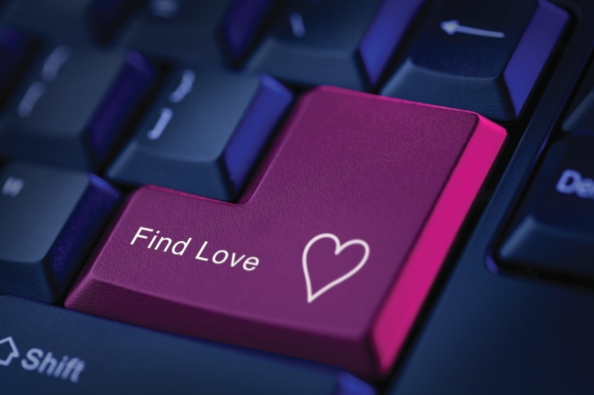 Ok, ladies. We all know how hard it is to find that special Mr. Right. It can be a painful process and even a little disheartening at times. Only adding to the already difficult struggle is living a busy life filled with a career, friends, family and a string of extra-curricular activities. So that's why it seems as though online dating isn't all that bad of an option. I mean, the idea of sifting through guys while sitting at home in your sweats sounds like a much better situation than having to make horrifying small talk with some random at a smoky bar who seems to have mistaken your name for "baby doll".
That being said, there are clearly some major benefits to searching for love by way of online dating sites. Along with convenience, an array of eligible bachelors, and the possibility of finding a real catch, however, comes some serious issues to take into consideration. The biggest being the issue of safety. In this day in age, you never know who exactly you're communicating with on the other end of the internet. So that's why it is crucial to protect yourself with a few pieces of knowledge before venturing off into the online dating world:
Don't give away too much info. When filling out your online dating profile and first communicating with a prospective man, never give out your last name, address, place of employment, phone number, personal email, or any other identifying information that you wouldn't trust a stranger to have. Should a guy make you feel at all pressured to give out any of this info, end contact right there--guys who are truly interested in you for the right reasons will understand and respect your need for protection.
Like momma always said, take it slow. An age old rule in the dating world, not rushing things is an important step to building a meaningful, healthy relationship with a man—and this rule should be valued even more highly in today's 2011. You might think you know a person after a few emails, but the truth of the matter is that cute guy (according to his profile pic) you're chatting up could be highlighting and dog-earing pages in American Psycho as he types. If you meet a guy online who you feel could be a potential match, it can be tempting not hurry things up and meet him face to face--but be tempted you mustn't. Get to know a bit about him through some emails and a few casual phone conversations to be sure that the person with whom you are communicating is a legit gentleman and even worthy of your precious time.
Safety first on your first date. So you've taken your time communicating with a guy over the internet and phone lines….now he wants to take you out and dazzle you on a first date. The first meet and greet is always exciting and you might think you want an intimate setting, but remember that your safety is more important than romance. Not to worry--if this is truly the man you are meant to be with, there will be plenty of time to get close later.
·
Use your own ride to meet in a crowded, public place—DO NOT have the guy pick you up from home or work for the first several times you hang out.
·
Tell a friend or family member the guy's name of whom you are going out with, where you are going, and when you are expected to return. Call this friend or family member after the date to let them know you made it home (and to give them the scoop, of course).
·
You are an intelligent girl so remember to be observant and remain aware of your surroundings at all times. As alcohol is known to be a contributor in throwing good decisions out the window, stick to a maximum of two drinks. That one last Apple-tini is nothing compared to your safety.
·
Hold onto your gear--never leave your drink, purse, wallet or cell phone unattended.
·
Trust your gut. You know your instinct is most of the time dead on, so if you feel that something is even the slightest bit off, trust it and hit the bricks, girlfriend.
·
Never feel embarrassed of your precautions or behavior. Being safe is far more crucial than what some creep thinks of you.